It's a story President Joe Biden has told repeatedly in recent days, and it's meant to demonstrate his long history supporting Israel.
Biden frequently recounts his meeting with Golda Meir, the trailblazing first and only woman to serve as Israel's prime minister.
When they met in 1973, she was in her 70s, and Biden, then 30, was in his first year of a decades-long Senate career.
When he told the story Wednesday during an appearance in Tel Aviv with Israel's current prime minister, Benjamin Netanyahu, he told it correctly, noting that it was just before the 1973 Yom Kippur War.
The important part of the story is the ending, which occurs as they're standing shoulder to shoulder while a photograph is being taken. (Note: CNN's photo editors were unable to find a photo of Biden and Meir standing together.)
BIDEN: Without her looking at me, she said to me, knowing I'd hear her, "Why do you look so worried, Senator Biden?" And I said, "Worried?" Like, "Of course, I'm worried." And she looked at me and – she didn't look, she said, "We don't worry, senator. We Israelis have a secret weapon. We have nowhere else to go."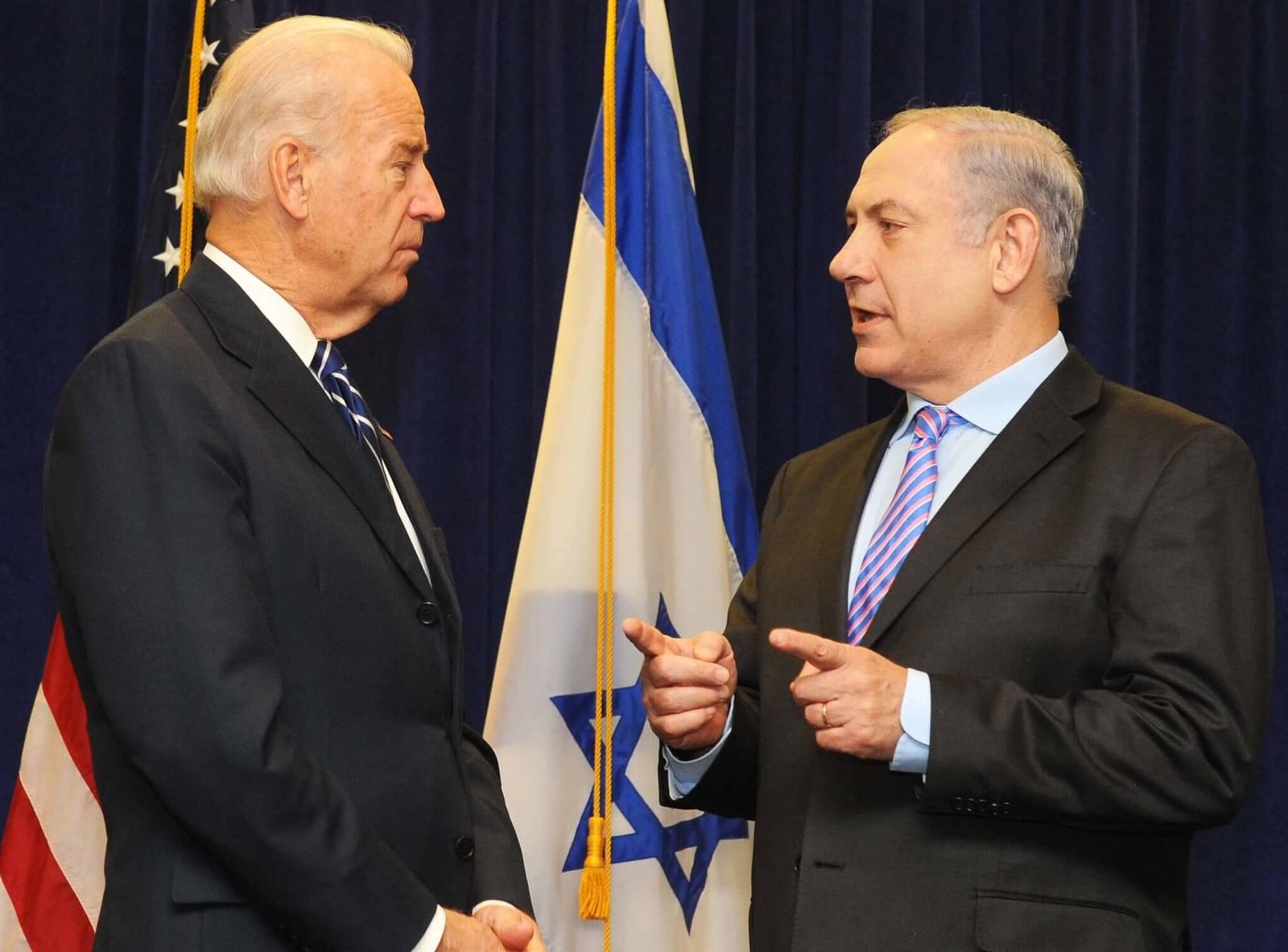 Well, today, I say to all of Israel: The United States isn't going anywhere either. We're going to stand with you.
He told the same story earlier in the day, although he was off on a key detail. Speaking before he met with Israelis impacted by the terror attacks there, he said the meeting took place "just before the Six-Day War," which occurred in 1967, before Meir was prime minister and before Biden was a senator.
But the ending of the story is always essentially the same. Here's how he told it during the community event.
BIDEN: And we're standing there having a photograph taken like you and I are standing, looking at the press. And she – without looking at me, she turned and she – like this, and she said, "You look worried, Senator." I said, "I am." She said, "Don't worry, we Jews have a secret weapon in our fight: We have no place else to go."
Well, the truth of the matter is, if there weren't an Israel, we'd have to invent one. The truth of the matter is that I believe that yo- – as I went home and said – I got in trouble at the time, but it was true: You don't have to be a Jew to be a Zionist. You don't have to be a Jew to be a Zionist.
He has conflated these two events – the Yom Kippur War of 1973 and the Six-Day War of 1967 – before, as CNN's fact-check team reported in 2021.
Coincidentally, there's a new movie version of Meir's story, "Golda," starring Helen Mirren and focused on the 1973 Yom Kippur war.
It is worth learning some of the history of these two conflicts because they still have importance today.
It was during the June 1967 Six-Day War that Israel launched a preemptive strike against Egypt, Syria and Jordan and seized control of the Gaza Strip, which had been under the control of Egypt, along with Egypt's Sinai Peninsula, Syria's Golan Heights and Jordan's West Bank, including the entire city of Jerusalem.
During the October 1973 Yom Kippur War, Egypt and Syria attacked Israel on the holiest day of the Jewish calendar with the aim of reclaiming land. The war led to an oil embargo by Arab nations against the US when the US supported Israel.
While the war ended in less than three weeks, it would take nearly nine more years for Israel to cede back control of the Sinai Peninsula to Egypt, a process that was completed in 1982 after the 1978 Camp David Accords led to a peace treaty between the countries.
Israel continued to occupy the Gaza Strip until 2005, when it withdrew soldiers and settlers. Jordan, which had once controlled the other Palestinian area, the West Bank, recognized Israel in 1994, and Israelis have continued to build settlements there.