Hank Azaria on why he stepped away from Apu
With 750 episodes of The Simpsons aired – and who knows how many more in the pipeline (they've got to get to 1,000, right?) – the iconic show has seen its share of controversies: people having a cow over Bart's bad boy persona, then-president George H.W. Bush attacking the show for its lack of wholesomeness, and on and on through its 34-season history. But one of the biggest controversies arose over Indian Kwik-E-Mart proprietor Apu Nahasapeemapetilon, voiced by white actor Hank Azaria.
In 2020, Hank Azaria announced that he would stop voicing Apu, citing the racial insensitivity and stereotyping that had been pointed out for years, even being the subject of a documentary called The Problem with Apu. Stepping down from the role wasn't easy for Azaria, who told The Independent, "On the one hand, I didn't want to cave to so-called 'PC pressure' or 'the woke mob' – whatever you want to call it. On the other hand, I didn't want to continue to engage in a harmful practice if that's what I was doing." Ultimately, Azaria recognized that his casting was doing more harm than good, voicing him one last time for the 29th season premiere and recognizing that "Apu had become a slur." Azaria would go on to state, "I apologize for my part in creating that and participating in that. Part of me feels like I need to go around to every single Indian person in this country and personally apologize. And sometimes I do when it comes up."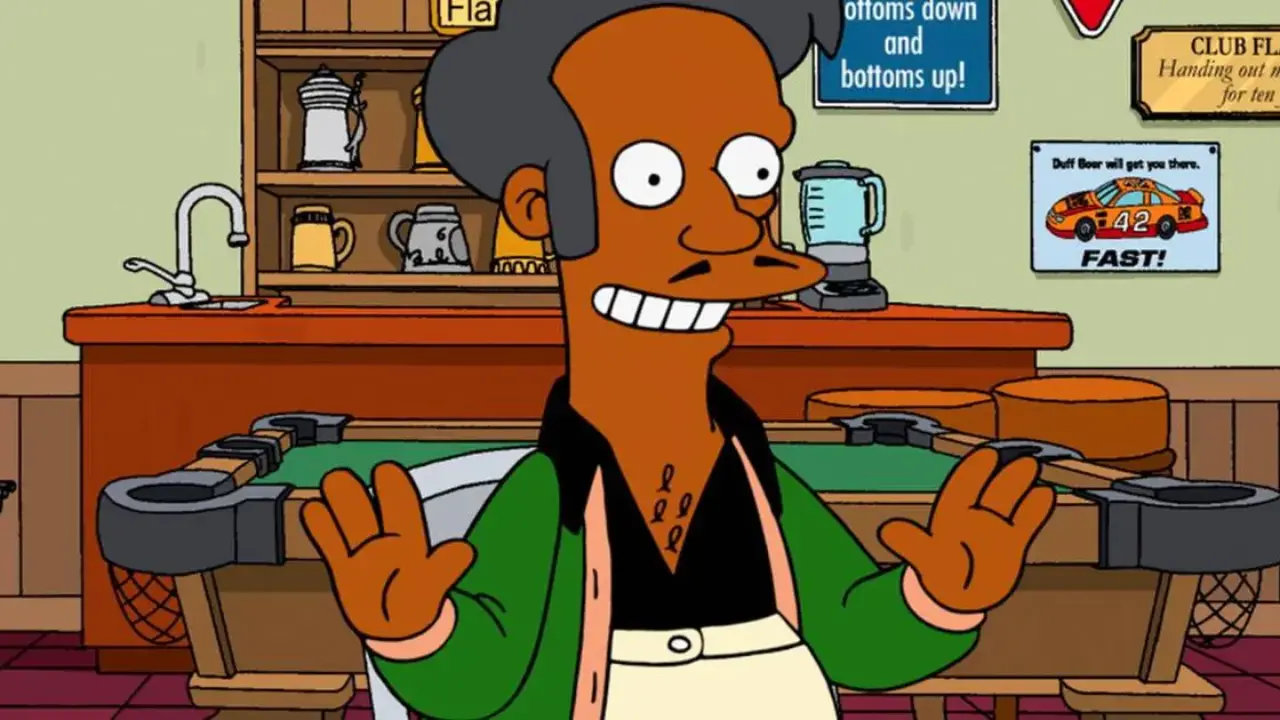 In addition to Apu, Hank Azaria stopped voicing other characters of color (Carl Carlson and police sergeant Lou), saying he made the decision out of respect and professional duty. "There was no public outcry over them. And they weren't considered stereotypical or harmful in any way. But I realised if nothing else, why am I taking the job away from an actor of colour with so much less opportunity than I have?"
Hank Azaria also added that comedians are responsible for educating themselves on any controversial or politically incorrect topic they choose to explore. "I would say that the baseline, especially for white people, [is to] at least get fully informed. If that's your decision [to make controversial jokes], I suppose fair enough. But at least have it be informed by a fairly deep dive…It's easy to say, 'All that woke nonsense, I'm not gonna pay attention.' But that doesn't mean that there often isn't a very good point in there that needs to be pondered at least."
What did you think of Hank Azaria's decision to stop voicing Apu on The Simpsons? How do you feel about his take on the matter? Give us your thoughts in the comments below.