Deadpool 3 is setting itself up to be real humdinger of the Marvel movie, and that means plenty of multiverse rumors about who could be joining the Merc with a Mouth on his adventure with Wolverine. Recently, a rumor revealed that actor Channing Tatum may finally get his shot at playing Gambit in the highly anticipated movie. The scoop came from an Instagram post by industry insider @MyTimeToShineHello. Fans will recall that Tatum was initially slated to bring Gambit to life in a separate spinoff movie.
Regrettably, the Gambit film project had been stuck in development purgatory at 20th Century Studios since 2014. It was finally abandoned in May 2019. The character of Gambit was last portrayed by Taylor Kitsch in 2009's X-Men Origins: Wolverine. If Tatum was to now get the chance to appear in the movie, even for a cameo appearance, it would be similar to the way The Flash brought in Nicolas Cage to finally make an appearance as Superman in reference to his long abanoned movie project.
The MCU has not revealed any narrative details of Deadpool 3 yet. However, the rumor mill suggests the upcoming sequel will tackle complex themes such as alternate realities and divergent timelines. The third Deadpool film will follow Ryan Reynolds' iconic Deadpool character as he navigated the multiverse in 2018's Deadpool 2.
He may find himself at the mercy of the Time Variance Authority, an organization committed to preserving the Sacred Timeline. This could potentially introduce characters like Owen Wilson's Agent Mobius and Tara Strong's Miss Minutes, although Strong herself has cast doubt on her participation.
Adding to the mystery, Ben Affleck, who played Daredevil/Matt Murdock in the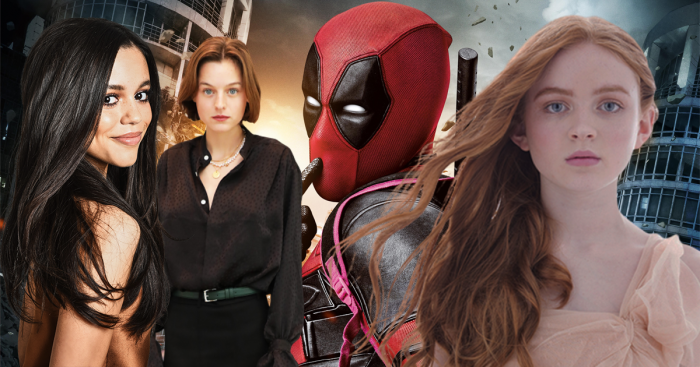 2003 Daredevil film and had an omitted cameo in 2005's Elektra, has been spotted on the set of Deadpool 3. This has ignited conjecture that Affleck might be reprising his role.
Indications that Deadpool 3 may revisit a string of 20th Century Fox-distributed Marvel movies, such as the original X-Men and Fantastic Four films, fuel this speculation. It's further rumored that actors like Halle Berry, Famke Janssen, and James Marsden from the X-Men franchise may also return.