In the fast-paced realm of social media, where every swipe and scroll unveils a new sensation, it takes something truly remarkable to stand out from the crowd. Angelo and Alexandra Marasigan, two teenage siblings from Sydney, Australia, have achieved just that, captivating the digital world with their unique brand of sibling synergy. Their journey from humble beginnings to viral stardom on TikTok is a testament to the power of modern-day digital storytelling.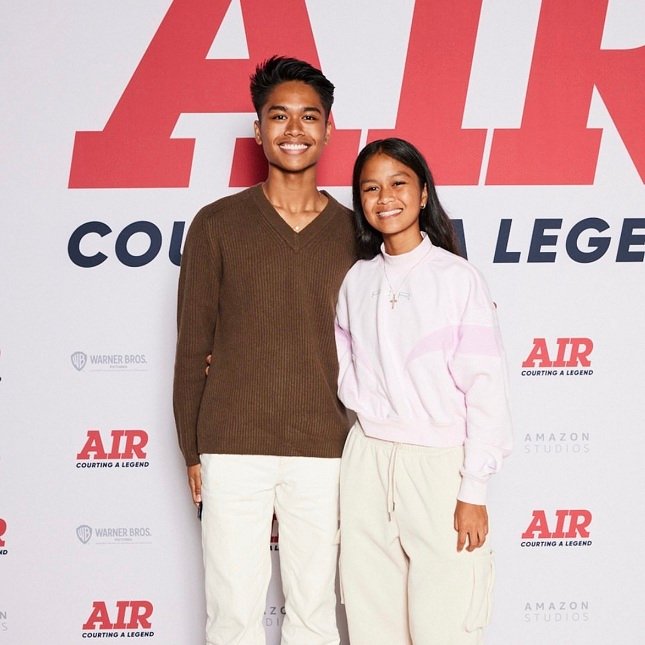 Angelo, a 19-year-old with a talent for voice impressions and comedy, first dabbled in TikTok back in 2019. It wasn't until 2022 when Angelo transitioned from sporadic uploads to a consistent stream, offering glimpses into his daily life through vlogging, and showcasing his talents in sketch comedy, singing, dancing, and acting.
But it was a pivotal moment when Angelo decided to bring his younger sister, Alexandra, into the picture. Together, they began crafting comedy videos that rapidly gained traction on TikTok. Alexandra's first ever appearance on Angelo's account garnered over 20 Million views in a matter of days.
The catalyst for their meteoric rise came when they introduced a unique twist: parodies of the beloved reality TV series "Keeping Up with the Kardashians." Angelo and Alexandra's uncanny Kardashian voice impressions, coupled with their meticulous filming and editing style, and impeccable acting abilities, captured the imagination of millions of TikTok users worldwide.
Their dedicated Kardashian playlist on TikTok alone has amassed an astonishing 700 million views, a testament to their ability to infuse humor and wit into the most recognizable pop culture phenomena.
Nevertheless, their journey is not solely defined by their Kardashian parodies. Angelo and Alexandra have, in fact, redefined the very notion of content creation by consistently offering captivating material spanning a wide array of topics, transcending the traditional confines of niche-based content. In an era where many creators choose to specialize in one particular area, be it food, comedy, dance, singing, vlogs, or skits, the Marasigan siblings have fearlessly shattered these boundaries with their all-encompassing approach. Their infectious personalities have indeed become their hallmark, endearing them to a global audience and setting them apart as trailblazers in the ever-evolving digital content landscape.
Although Alexandra began her TikTok journey as a featured presence on Angelo's account (@_angelomarasigan), she has cultivated her own substantial following, boasting over 1 million followers across her social media platforms (@_alexandramarasigan).
The captivating synergy between these siblings has transformed what began as a leisurely pastime into a full-fledged career. They have secured partnerships with some of the world's biggest brands including Amazon, Warner Bros, Spotify, Subway, and 7 Eleven.
In the ever-changing world of the internet, we're all excited to see what Angelo and Alexandra Marasigan will come up with next. They've shown us that no matter your age, a mix of passion, creativity, and teamwork can make you a star in the world of social media.