Thrusters Exercise: A Comprehensive Guide to Building Strength and Power
Introduction 
The thrusters exercise is a dynamic and full-body compound movement that combines a front squat with an overhead press. This powerful exercise is a staple in many strength and conditioning programs, and for good reason. It targets multiple muscle groups simultaneously, making it an efficient way to build strength and power. In this comprehensive guide, we will break down the thrusters exercise, discussing its benefits, proper form, variations, and how to incorporate it into your fitness routine for maximum results.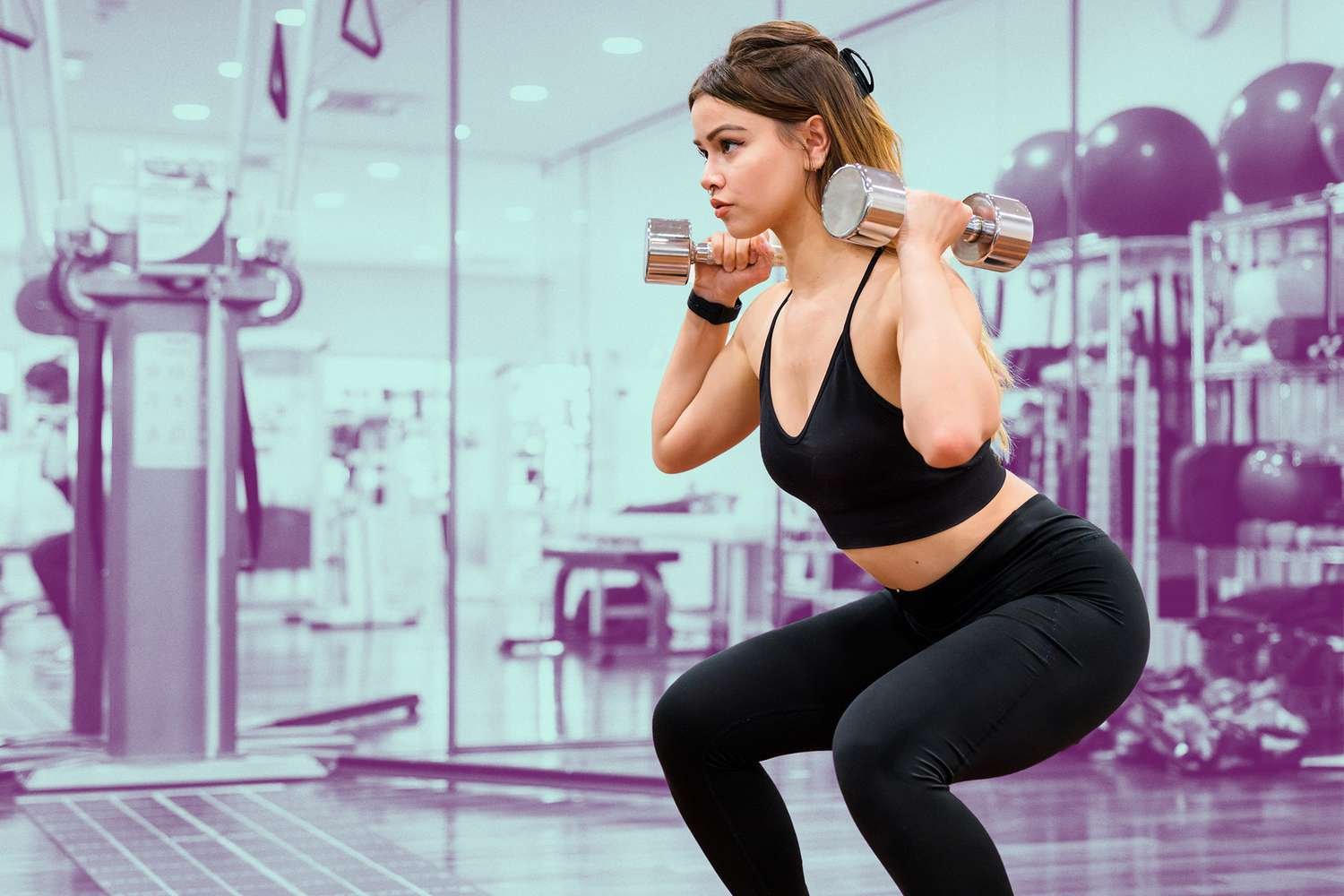 I. Benefits of Thrusters 
Thrusters offer a wide range of benefits for individuals looking to improve their overall fitness. Some of the key advantages of incorporating thrusters into your workout routine include:
Full-body workout: Thrusters engage multiple muscle groups, including the legs, core, shoulders, and arms, providing a comprehensive workout in a single movement.
Strength and power development: This exercise promotes both strength and power, making it valuable for athletes, weightlifters, and those seeking to increase their functional fitness.
Efficient calorie burn: Thrusters are a high-intensity exercise that can help you burn a significant number of calories in a short period, making them beneficial for weight loss and conditioning.
Improved mobility: Performing thrusters enhances flexibility and mobility in the hips, knees, and shoulders, contributing to better overall movement patterns.
II. Proper Form and Technique 
To maximize the benefits of thrusters and minimize the risk of injury, it's crucial to maintain proper form and technique. Follow these steps to perform thrusters correctly:
Starting Position: a. Begin with your feet shoulder-width apart, toes slightly turned out. b. Hold a barbell or dumbbells at shoulder height, with your palms facing forward and elbows pointing down.
Squat: a. Initiate the movement by pushing your hips back and bending your knees. b. Keep your chest up and your back straight as you descend into a deep squat. c. Ensure your thighs are parallel to the ground or lower.
Press: a. As you rise from the squat, explosively push through your heels. b. Simultaneously, press the weight overhead by extending your arms fully. c. Lock out your elbows and ensure your head is in a neutral position.
Return: a. Lower the weight back to the shoulder position. b. Control the descent during the squat phase to avoid any sudden jarring movements.
III. Variations of Thrusters
Variations of the thrusters exercise can add diversity to your workout routine and target specific muscle groups differently. Here are some popular thruster variations:
Barbell Thrusters: The classic thrusters exercise using a barbell provides the opportunity to lift heavier weights and build overall strength.
Dumbbell Thrusters: Dumbbells offer increased range of motion and help improve balance and stability.
Kettlebell Thrusters: Kettlebells introduce an element of instability, engaging the core and grip strength.
Single-arm Thrusters: This variation involves using one arm at a time, challenging your stability and coordination.
Goblet Thrusters: Hold a kettlebell or dumbbell close to your chest while performing thrusters to engage your core and chest muscles more intensely.
Medicine Ball Thrusters: Incorporating a medicine ball adds a different dimension to the exercise and works on explosiveness.
IV. Incorporating Thrusters into Your Routine
To benefit from thrusters, you can incorporate them into your fitness routine in several ways:
Strength Training: Include thrusters as part of your strength training regimen. Perform multiple sets and repetitions with heavy weights to build muscle and power.
High-Intensity Interval Training (HIIT): Use thrusters in HIIT workouts for a cardiovascular challenge and calorie burn. Alternate thrusters with other exercises for a full-body workout.
CrossFit: Thrusters are a popular component of CrossFit workouts, helping athletes improve their overall fitness and performance.
Supersets: Pair thrusters with complementary exercises, such as pull-ups or lunges, to create challenging supersets that target various muscle groups.
Circuit Training: Incorporate thrusters into circuit training routines for an efficient full-body workout that combines strength and cardiovascular conditioning.
Conclusion 
Thrusters are a versatile and effective exercise that can benefit individuals of all fitness levels. Whether you're looking to build strength, improve power, or enhance your overall fitness, thrusters can be a valuable addition to your workout routine. Remember to prioritize proper form and technique to minimize the risk of injury. With the right approach and consistent effort, you can harness the benefits of thrusters to achieve your fitness goals and experience the transformative effects of this dynamic compound movement.